Toshiba copier rental in industrial zones in the North. Toshiba copiers are commonly used for photocopying services. Running capacity is sometimes from morning to afternoon. Resistance to electric shock or dust from external environment is also very good. Thanh Binh is a supplier and rental unit of genuine Toshiba copiers in industrial zones in the North.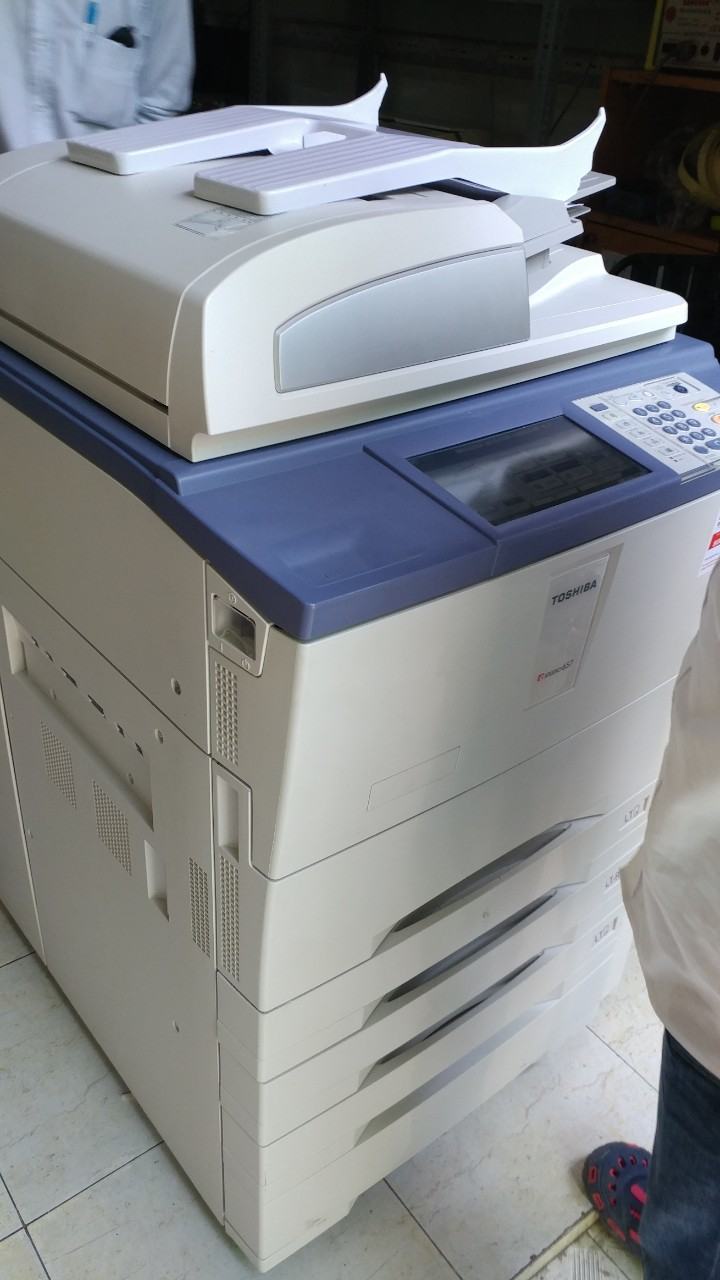 Toshiba copier
Toshiba copier is one of the leading manufacturers and holds the largest market share worldwide. TOSHIBA photocopier products are present in most offices, in many countries. In Vietnam, along with Ricoh is one of the most popular brands. Nowadays, more and more customers are choosing TOSHIBA because compared to quality and equivalent models, toshiba photocopier always offers much cheaper prices.
In addition, the toshiba copier has an added advantage of its ease of use. The operations are reasonably designed, the design criteria towards common users are easy to get used to and manipulate … Most multifunctional toshiba photocopiers have color touch screens, intuitive and Easy to use.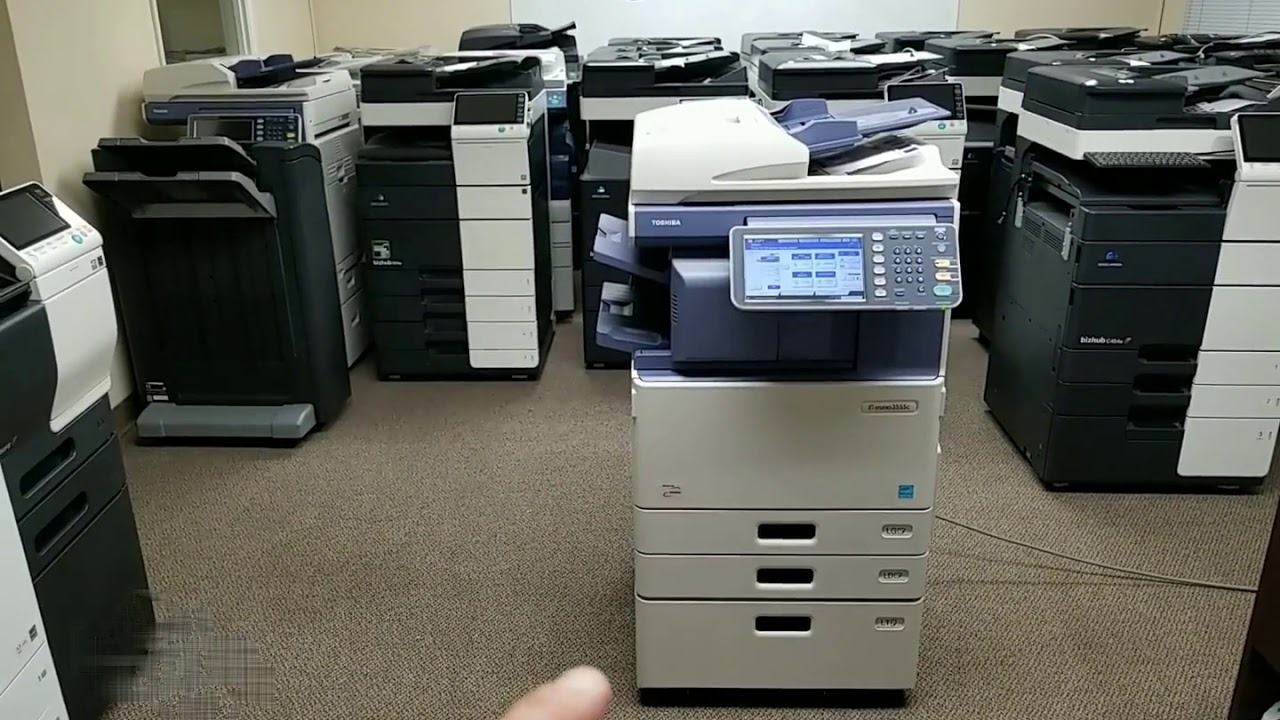 TOSHIBA is always one of the developers who are diligent in researching and bringing the best experiences to customers. It spends 3 billion of its more than 60 billion in annual revenue on researching new products. And has won more than 200 design awards since the launch of the first copier product.
In addition to the above advantages, it must be mentioned that Toshiba has always been a manufacturer of environmentally friendly equipment. Using a copier has less negative impacts on human health, less impact on the living environment. Toshiba optimizes powerful, quality devices in parallel with the ability to save electricity, paper, ink …
Toshiba copier has the basic features of a copier such as: Print – Copy – Scan – Fax automatically duplex two sides. Paper size supports A3 – A4 – A5. Use separate print function via LAN port. All computers, laptops that have operating systems from Windows XP to Windows 10 or MAC OS can be used. In addition to those basic features, the Toshiba copier has the following outstanding advantages:
Large Ink Cartridge Size: The cartridge can hold about 500 grams of ink and can print about 18,000 prints.\
Toshiba machines are not picky about the operating system. Neither Windows nor a MacBook can print normally without adding accessories like Ricoh.
Printouts from Toshiba in high resolution up to 1,200 DPI.
Toshiba machine components are easy to find and replace.
Toshiba copier rental in industrial zones in the North
In our experience, with a low budget, the Toshiba copier rental service is the choice of many people. The machine runs well, the rental is cheap, the quality of service is attentive. What are you waiting for. Please choose our service to get the above benefits!
THANH BINH GENERAL TRADING INVESTMENT CO., LTD
Address:  Center of construction technology transfer, Lane 50, Luong The Vinh, Thanh Xuan, Hanoi.
Phone:  0243 552 8580.
Hotline:  0868538182  (Mr. Dang)
Website:  www.thanhbinhvpp.com   | www.banmayphotocopy.net